Mens - Original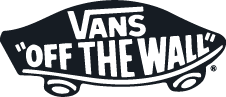 Brothers Paul Van Doren and Jim Van Doren along with partners Gordon Lee and Serge Delia open for business at 704 E. Broadway in Anaheim, Calif. on March 16. The Van Doren Rubber Company is unique in that it manufactures shoes on premises and sells them directly to the public.
On that first morning, 12 customers purchase shoes, which are made that day and ready for pick-up in the afternoon.
The name House of Vans is coined Early 70s Skateboarders who like Vans' rugged make-up and sticky sole are seen sporting for the first time and is showcased on the windows of the Anaheim location.